Gatherings & Workshops
Why do we come together to share ideas and food and music? Our gatherings and workshops are part of the heart of our effort to build a broader community understanding among the diverse elements of our small neighborhood, and thus our bigger community.
High school seniors and young adults interested in college or continuing education next fall should be completing FAFSA and visiting colleges to determine what progam fits the individual interests and needs. We can help. Contact us for help with financial aid, school selection, registration and more.
We host workshops that bring diverse community members together to understand the impact on our youth of adverse childhood experiences (ACEs). Participants learn how relationships help young people develop resilience skills to overcome the impact of those negative experiences. We look forward to having you join us for an event where we build community and understanding.
Summer Plans: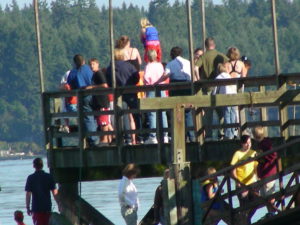 It's time to plan for summer! We can help grades 3-12 (including teens and young adults) have experiences that are fun and adventurous! STAY Connected youth members return to the same camp year after year, building relationships with camp staff and friends. For some kids, this is their introduction to water experiences. Camp fills summers with new challenges and new skills, along with fun and new friends. Many of our members receive invitations to train as camp staff and fill leadership roles. Camperships and scholarships are available. Here are some options:
Sound View Camp on Key Peninsula – our 15 year favorite. Beautiful waterfront, friends, outdoor experiences. High school volunteer hours and leadership training also.
Camp Huston at Gold Bar – another camp option in the mountains. A different kind of adventure – larger camp.
Washington Business Week at colleges / universities around Washington state. Business Week, Health Week, Manufacturing Week, or Energy Week. Choices for focus and college campus experience.
Sports camps or other special interest camps.
Contact Marian or Alison to get started on summer plans!
Special Events:
April 2018:15 youth members gathered for our first youth workshop on ACEs which was facilitated by Giovanna Torres, a former youth member and now a masters level social worker.
November 2017: 18 women gathered for our first workshop on ACEs (Adverse Childhood experiences)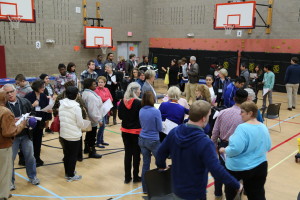 January 2017: We held our first January gathering. Thanks to everyone who came and discussed, listened, sang, and gathered to celebrate our "beloved community" with Dorothy Cotton. We are building community in many ways.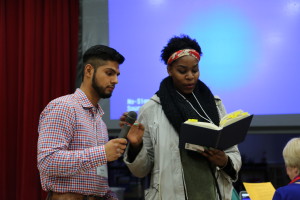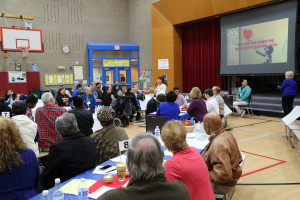 We celebrated Rev. Martin Luther King, Jr. (MLK) and Civil Rights History and connected those times to our world today. Dorothy Cotton joined us by Skype from Ithaca, NY! At the end, Dorothy led us as we joined hands and sang "We Shall Overcome" together.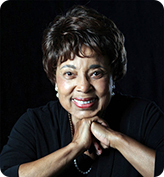 GUEST SPEAKER: Dr. Dorothy Cotton, a civil rights leader who was a top aide to Rev. Martin Luther King Jr., will be our guest speaker via a live Skype video chat at our event. She was a leader in the 1960s African-American Civil Rights Movement – and a member of the inner-circle of one of its main organizations, the Southern Christian Education Leadership Conference (SCLC). As the SCLC's Educational Director she was arguably the highest ranked female member of the organization, and worked with Martin Luther King
Earlier Gatherings
2015 Gatherings
November & December Series: Marching to Selma – a community offering that we joined as a group in order to learn about the Civil Rights Movement
UW Professor David Domke Lecture Series
Dinner and lecture

#1 — 12 people – Pizza & Interlake HS
#2 — 14 people – Pizza & Interlake HS
#3 — 30 people – Pogacha & Bellevue HS
2014 Gatherings
August Pizza, Film, Discussion: Girl Rising – our first gathering as we started to officially form our non-profit. We watched the inspiring film, shared a pizza meal, and reflected upon the role of education in our lives and those of women and girls around the world. . . and we sang!

Sponsored by Charles Schwab at St. Madeline's Church
32 people